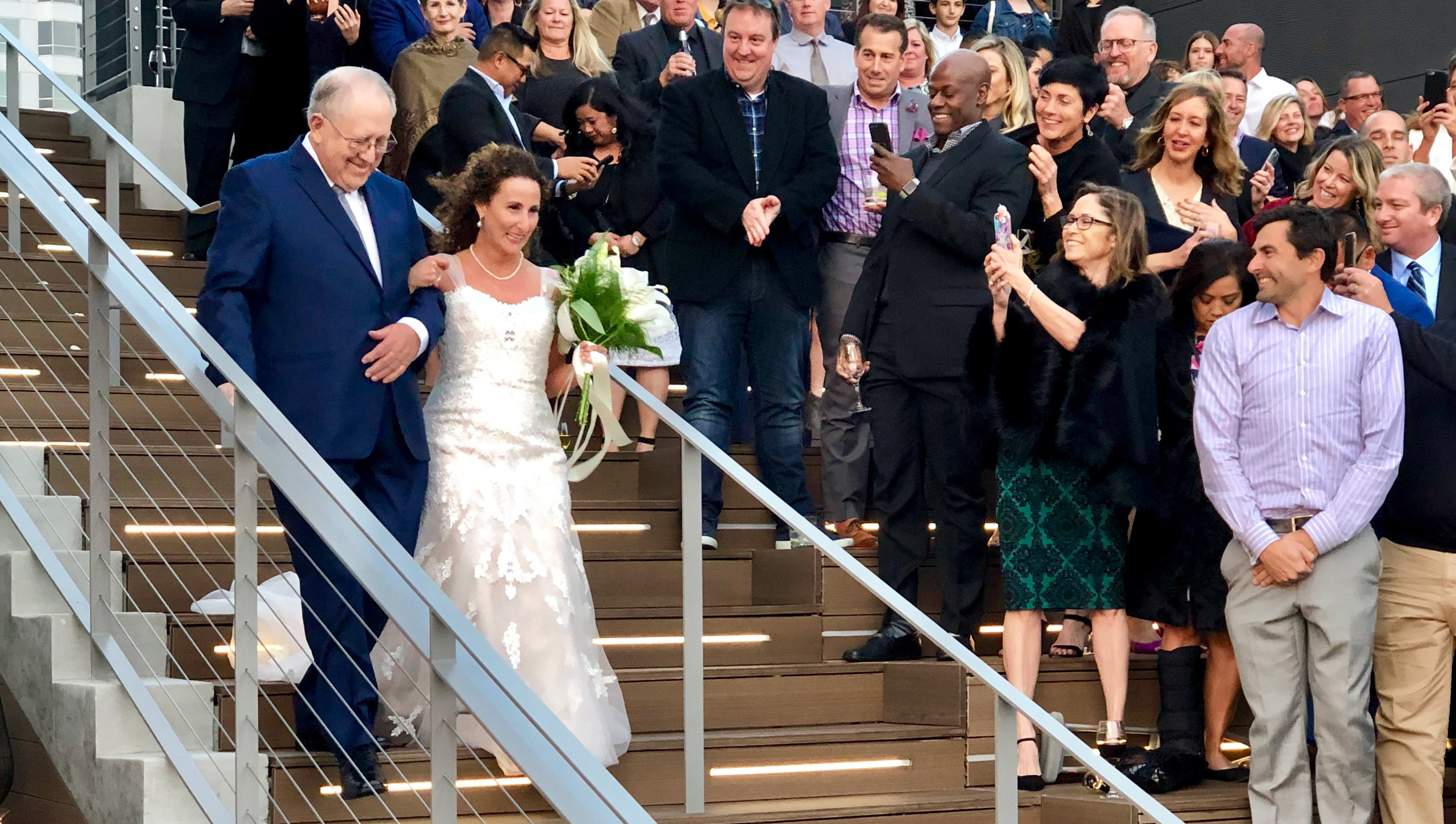 Over the years, our team has worked with countless wedding couples, using our planning expertise to create exceptional wedding experiences. A well-planned wedding helps to ensure that you and your guests will enjoy the deck655 experience to the fullest, leading to enduring memories from the big day. However, for some couples, the excitement of the wedding process can be overwhelming – without guidance from a seasoned team, this can lead to mistakes. We are here to share our insight with this list of 5 mistakes to avoid when planning your wedding – all of which we will help you steer clear of when planning your deck655 event.
Planning without a budget
The first mistake to avoid while planning for your wedding is starting without a budget. Having a sense of your overall budget will help you make informed decisions from the beginning, and speed up the planning process. For example, if you set aside funds for your ideal wedding venue, you will know the amount that can be allocated towards the catering company, photography, and decor. As you are exploring Downtown San Diego Wedding Venues you will want to share your budget and ask for best recommendations, which we will be more than happy to provide.
Not knowing your guest list
It is not necessary to have your guest list completely narrowed down when first planning for your wedding event. However, when you are inquiring about a venue, it is useful to have a sense of your party size. This will help you choose a venue that can accommodate your group, and you can start envisioning the room configuration that will work best. Depending on the number of guests, you may find that a more intimate setting is preferable, as opposed to a large chain hotel.
Not involving your partner
Often, there is one person in the wedding couple who takes the lead in the planning process. This is great, and given that a wedding is a shared experience, it is nice when both people are also involved in the major milestones. For example, when touring your potential wedding venue, it is fun to be together if schedules allow, so you can share ideas and have the opportunity to ask questions. This way, if you are both searching for Outdoor Wedding Venues in San Diego, you can set up site visits together in order of priority, and then discuss shared feedback as a couple for a unified decision.
Inviting guests too close to the event
When thinking about your wedding reception, you are likely picturing your loved ones in attendance, including your relatives and friends. If you are planning your wedding during a busy time of year, keep in mind that there could be travel plans that overlap with your desired wedding date. You will want to send a 'save the date' well in advance, as soon as your date is solidified, so that it gets marked on your guests' calendars. Also, keep in mind that wedding venues tend to book up throughout the year. For this reason, we suggest contacting your venue of choice far ahead of time, and reserving your wedding date.
Forgetting the legal details
Last but not least, when you are planning for your wedding day, it is necessary to arrange for the legal details of getting married, such as the wedding license. This is fairly straightforward, and something your officiant may be able to help you arrange. But this important aspect can be overlooked, as it does require a bit of advance preparation.
From our experience, these are 5 major mistakes that couples may encounter while planning for the wedding. As a dedicated and veteran wedding team, we help our wedding couples throughout the entire deck655 event planning process, leading to an amazing wedding experience. We are excited to talk with you about your upcoming wedding and sharing all deck655 has to offer. Good luck!