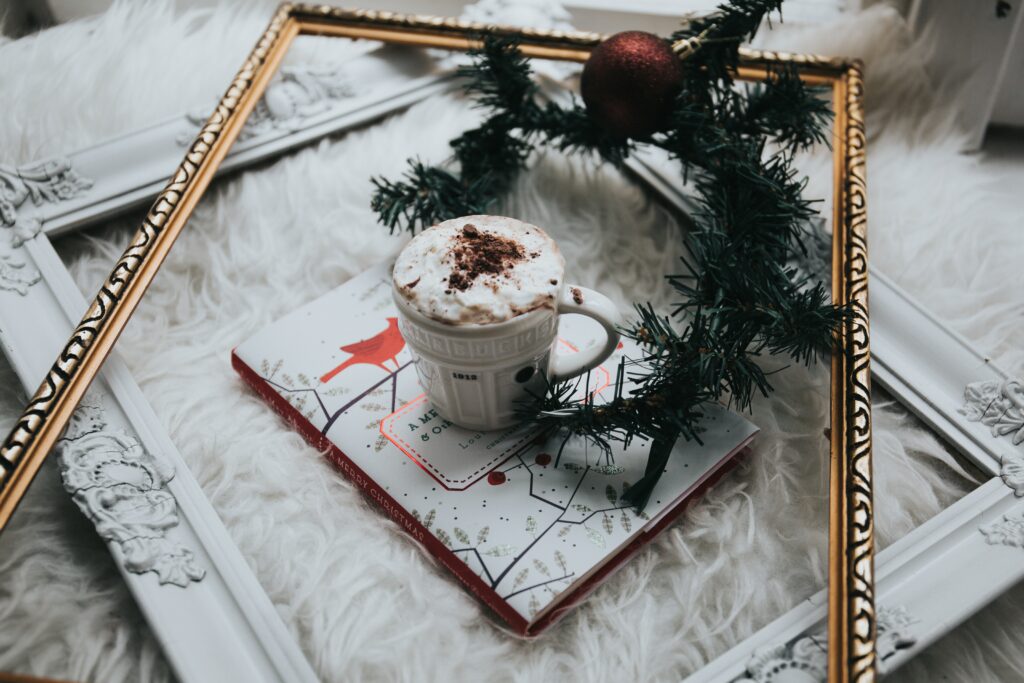 The end of the year is rapidly approaching, meaning holiday parties will soon be in full swing. When hosting a holiday party, there are many things to consider. For example, the guest list, invitations, food and decorations are all factors competing for your attention. Also, while trying to balance all of these elements, you need to stay within budget. What to do? One way to stay within budget, while still booking your first choice San Diego party venue, is by making your own holiday party decorating creations.
Check out these three clever DIY tips that will help with decorating for your holiday party!
1) Create Clever DIY Holiday Party Decorations from Upcycled Items
For regular DIYers, upcycling can help you stretch your creativity. However, no matter who you are, being resourceful with décor can help stretch the budget a bit. The great thing about upcycling is that you can reuse items around your home. If you're unfamiliar with the term, upcycling involves making something you have into something better.
It is important to plan for upcycled projects in advance. This is because you will most likely need time to gather enough of the appropriate materials. When your guests see how imaginatively you've used your regular household items, your party will leave a lasting impression.
To start, identify something that you commonly use at home without giving it much thought. For example, let's say you are hosting a Halloween party. It may sound funny, but you can easily use items like toilet paper rolls or garbage bags to create a spooky aura for your guests. The worst thing that happens is that it looks like a grade school art project. But in the right hands, and with a little mood lighting, you'll be amazed at what you can accomplish.
It is not only items you use regularly that can spark inspiration for an upcycled project. In fact, it may be something you have barely used that you didn't get rid of yet. For example, a bag of clothespins hung with vintage Christmas newspaper ads will create a feeling of nostalgia and spark conversation. Your party guests may have a hard time telling your decorations were upcycled at all.
2) Make Clever DIY Holiday Party Decorations with Multipurpose Items
It is normal to have a long to-do list as a holiday party approaches. Therefore, it helps to save time where you can. One clever way to reduce your time commitment, and also accomplish your to do list, is to combine tasks. This will put you ahead of schedule, as you will have half as much to do.
One idea for a DIY project that can have dual purpose is party favors. For example, depending on what your favor is, it can be used to decorate your venue. Let's say you are throwing a Christmas party. Mini snow globes can adorn tables in the party room until taken home by guests. You can also make bigger snow globes as centerpieces that a guest from each table can bring home.
Christmas parties aren't the only kind of party where this tip can come in handy. For example, if you host a Halloween party, trick your party guests with this clever, yet adorable treat.
Ultimately, instead of needing to make both table decorations and favors, you now have one item that serves both purposes. There are a variety of DIY projects making it easy to find something that meets your creativity level and time constraints. Multipurpose DIY decorations are also useful as they keep you from bringing tons of supplies to your holiday party venue on the big day itself.
3) Construct Clever DIY Decorations with Food
Do you enjoy being creative in the kitchen? It goes without saying that food is something you'll need for your party. Therefore, a clever way to prepare your holiday party is by making edible decorations. This way, you can save on costs while also serving your guests! When done with style, your invitees will be impressed by your unique spin on a typically ordinary presentation. You may even make food that is simply too good or clever looking to eat.
Are you having family or friends over for Thanksgiving? Consider having a festive snack ready for your guests while they wait for dinner. This will have your guests excited to see what you are cooking up for them as a main course. If your attendees are fans of dessert before dinner, try having mini-desserts on display.
From appetizers to desserts, and with a variety of holidays in mind, the possibilities are practically endless. In fact, you aren't only limited to decorating for your holiday party with food. You can also use brightly colored punches or alcoholic beverages to bring visual appeal to your holiday party venue!
By making DIY holiday party decorations, you will have your guests in the holiday spirit. They will also be amazed at your creative skills!